What to wear in in 94
°

w

eather? Pierre Mantoux summer tights of course! OK, other's might call them fishnets, but they are summer tights to me.
My Happy Birthday Elaines and a cheapy dress my friend was going to throw away because she moved to Brooklyn and needed the closet space. Thanks Liza!
I have a slight addiction to tights and gloves. I would say I have a slight addiction to shoes, but really, why insult your intelligence and waste your time? You are smarter than that, and would you really believe me?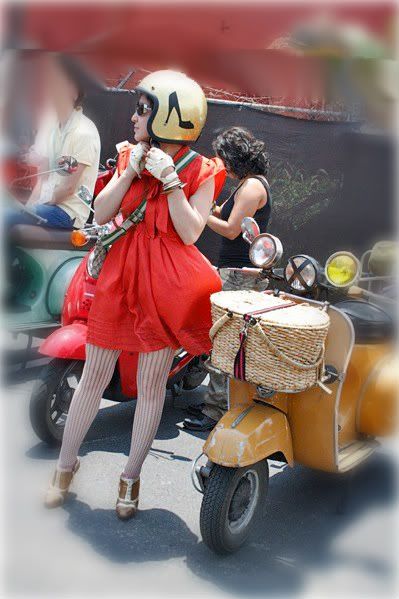 Image by Pietro Cervantes, I stole it from Facebook after someone tagged my in it.
¿Que ponerme cuando la temperatura llega a 34
°
? Las medias de verano de
Pierre
Mantoux
por supuesto! Bueno, bueno tal ves otroz las llaman medias de red, o mallas de red, pero para mi son mallas de verano.
Mis Happy Birthday Elaines con un vestido chimbo que mi amiga iba a tirar por que despues de mudarce a Brooklyn necesitaba espacio en su armario. ¡Gracias Liza!
Tengo una pequeña adicción a las mallas y los guantes. Diría que tambien tengo una adicción a los zapatos, pero ¿me creen?