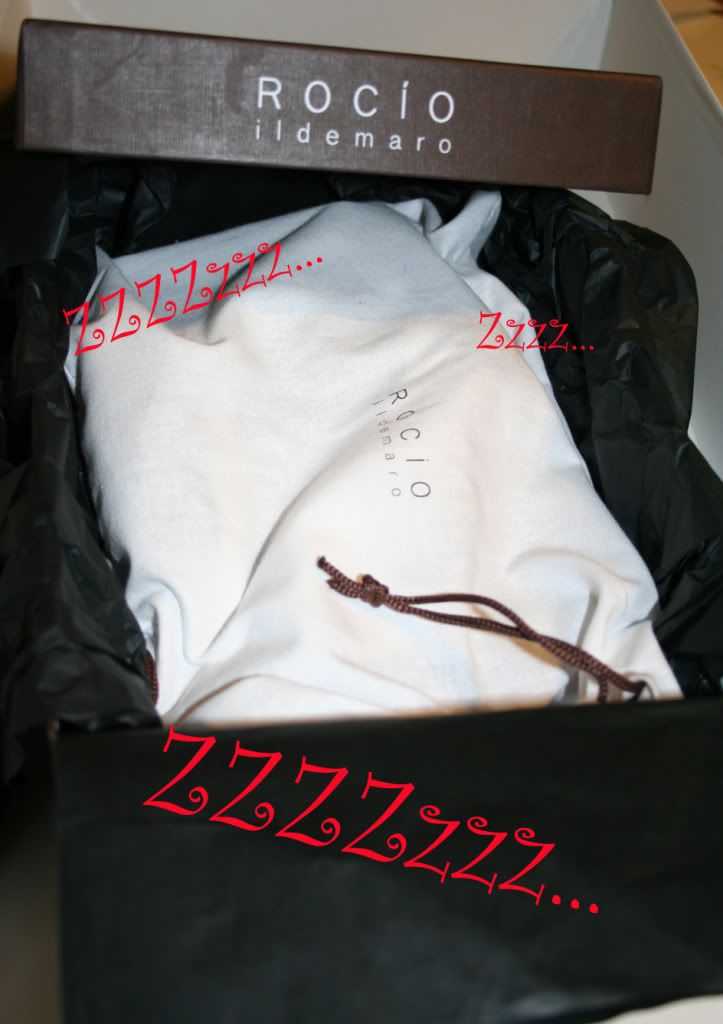 Holy Stilettos, Batman! What are we doing up this late? Well, we are working on one very nice something or other for you, so please stay tuned and I think in a few hours after we go to sleep, we'll be ready to show you our fun little project!
Yes, we shoes like to sleep in our cozy little duster bags inside our cozy little shoe boxes.
Why did you think we came boxed like that?
Vanity?
Hah!
This way, we shoes won't wake each other when we come in late from partying and dancing with you all night.
Hugs Kisses and Shoes, even the sleepy ones, Rocio
¡Santos Tacónes, Batman! ¿Y porque estamos despiertas tan tarde? Pues estamos trabajando en algo lindo para ustedes, así que más tarde regresen para ver lo que les tenemos. Pero despues de dormir. Y sí, sí dormimos, dentro nuestras bolsitas dentro de nuestras cajitas. ¿Porque crees que llegamos en esas cajas? ¿Vanidad? ¡Nooo! De ese modo los zapatos no se despiertan entre sí cuando llegamos tarde de las fiestas depues de baliar con ustedes toda la noche! Bss y zapatos, Rocío