+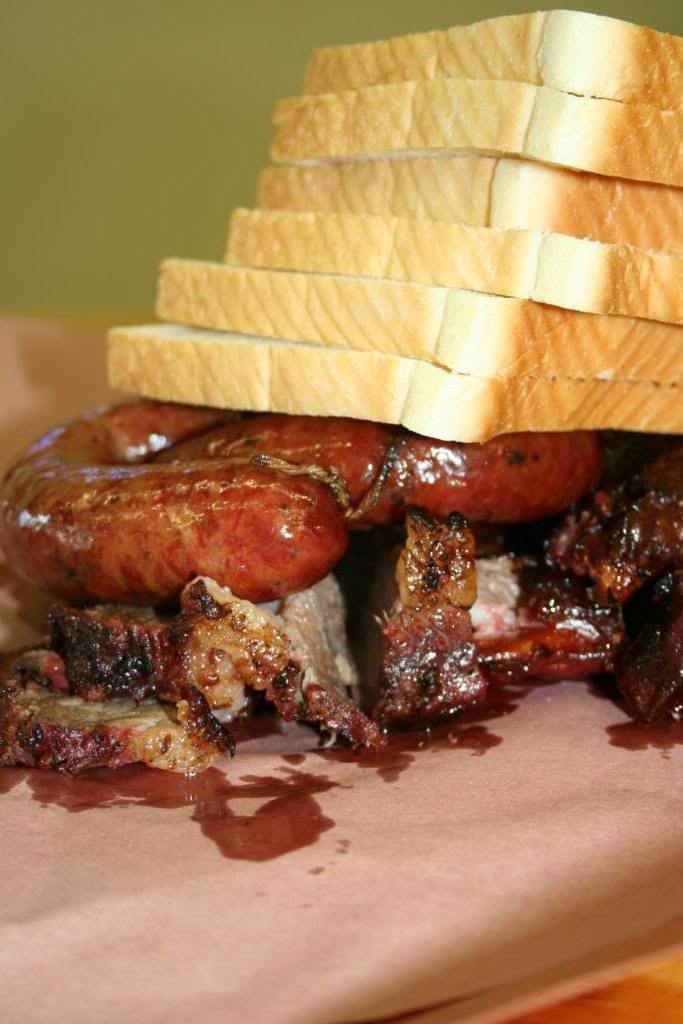 +
On Thursday 3 of us took a road trip through Texas and tried three of Lockhart's barbecue places.
These were the rules:
We must eat at all 3.
No sides, just meat.
Enjoy and be ready for dinner in a few hours.
Participants:
The Chef
The Driver
and The Shoe girl
How Mustard As Sole travels:
First Stop:
They serve it in butcher paper, and you have a choice of crackers or white sandwich bread.
No sauce. The ribs were the best, but it was hard to pick. Great smoke flavour, smoke ring, and extremely flavourful. You do not miss the sauce or condiments when you have their barbecue. YUM!
I personally did not care for the sausage, but that's because I am not used to eating this type. It tastes like American breakfast sausage, the kind you get in patties. Is it a Southern American thing? The friend really liked it and said it was delicious. The chef not so much, but that's because he also was just concentrating on the ribs and the meat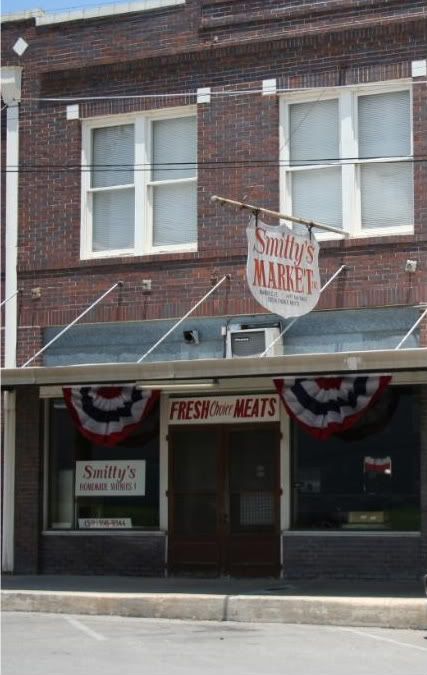 It looks closed, most people parked in the back of the building and there is an entrance through the back.

When you enter through the back, you walk in by the fire they have on the ground: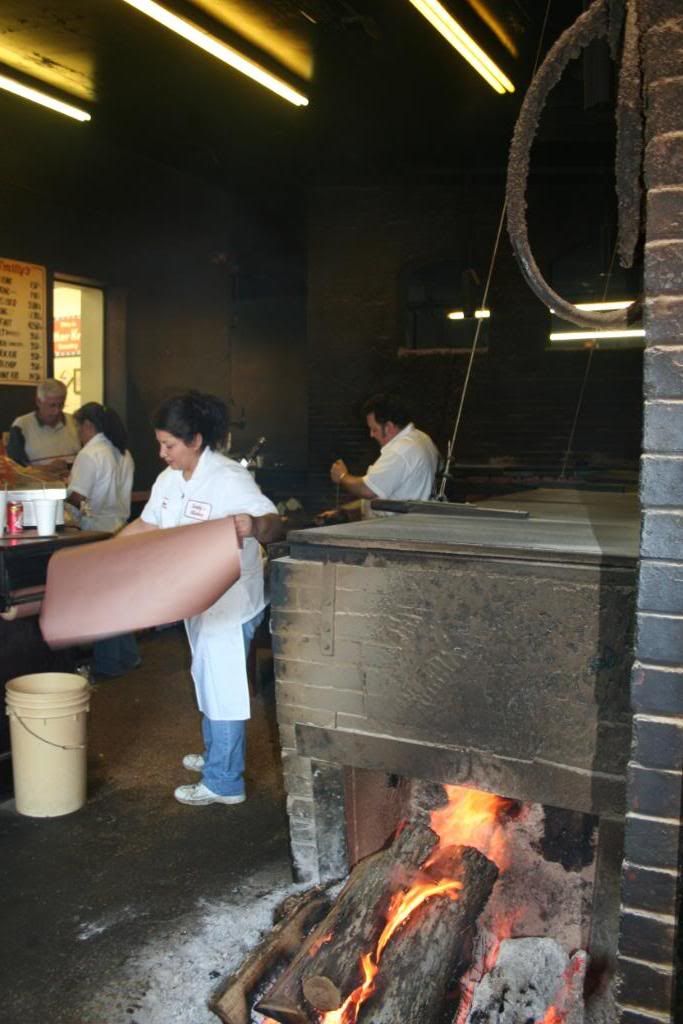 This is the smokey delicious pile of meat and bread you receive.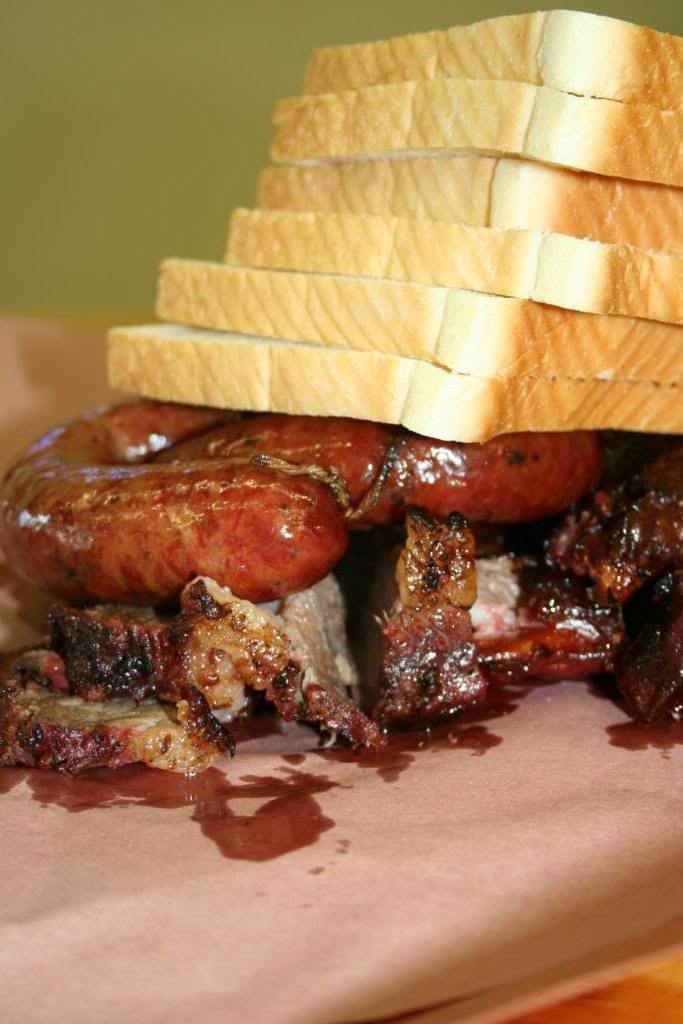 A close up of the sausage, brisket, and ribs!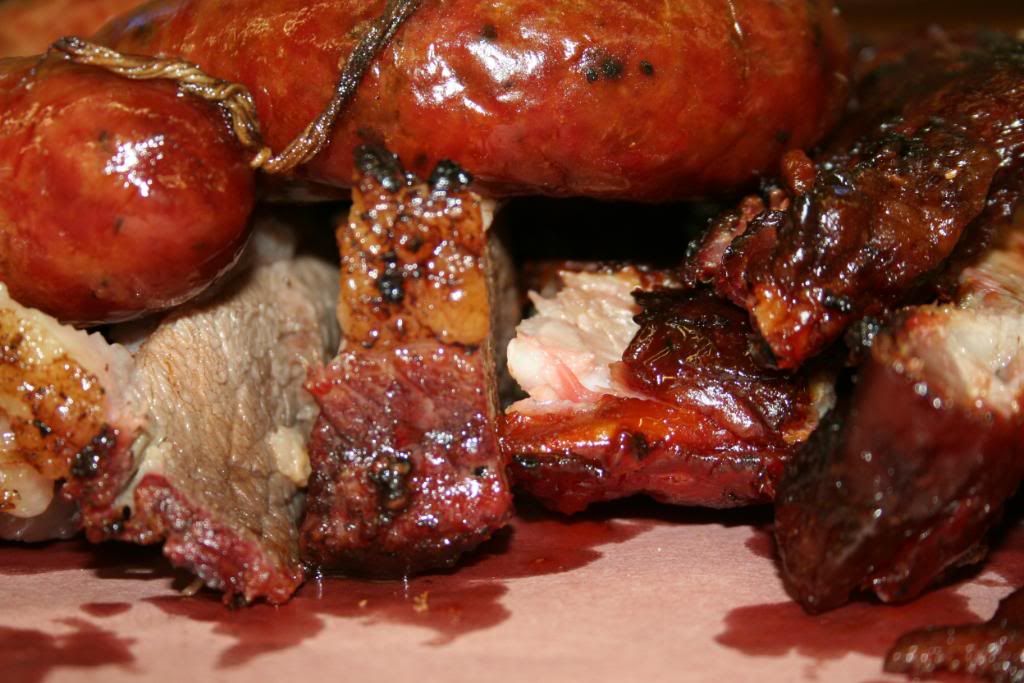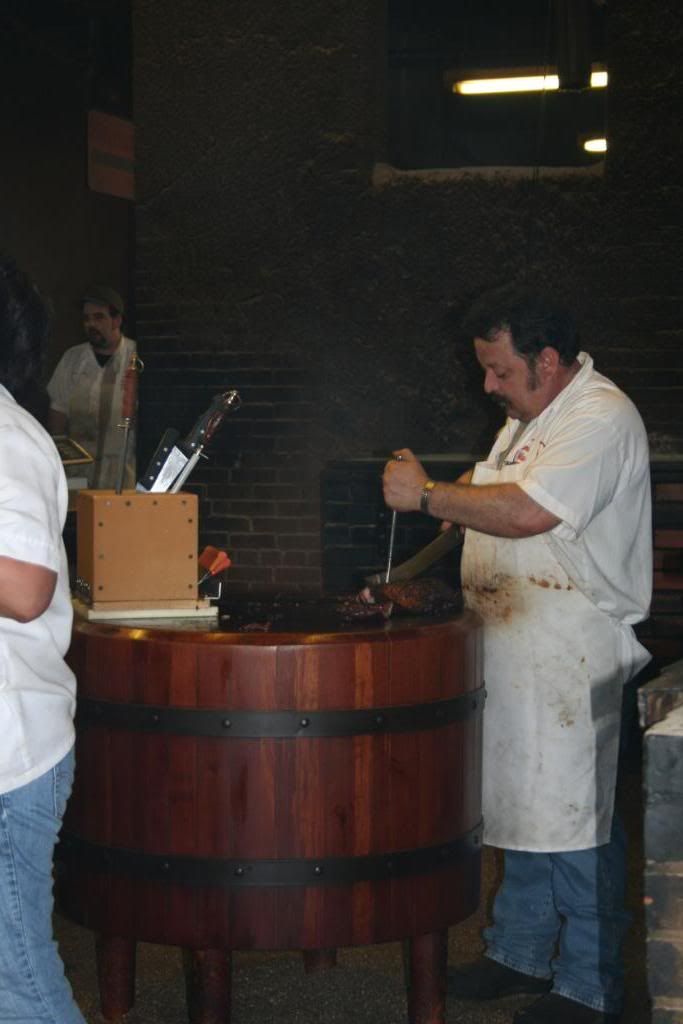 Second Stop:
This place is more about the sides and sauce, but we did not have any sides, they did, however, have Mexican Cokes! So they get points for that! Oh, and they have bicycle and motorcycle (scooter) parking, another plus.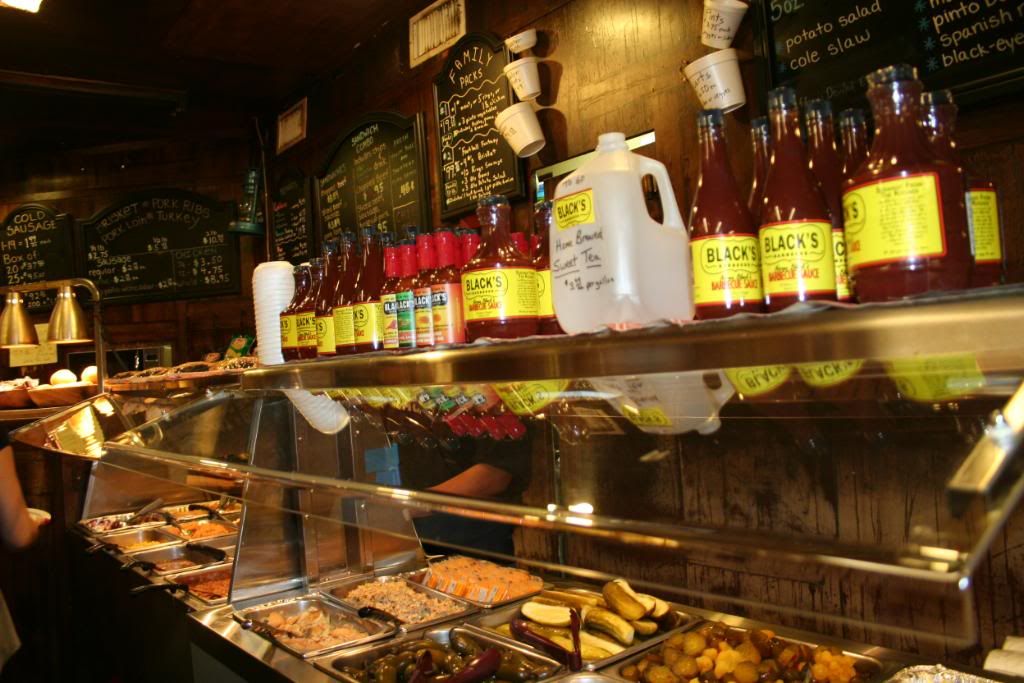 When you walk into this building, the first thing you smell is sauce. It is a tangy and sweet aroma. The ribs had a slight pineapple flavour to them. The Chef didn't catch it, and I think the Friend was out by this point, but I got this slight pineapple sweetness. I liked that.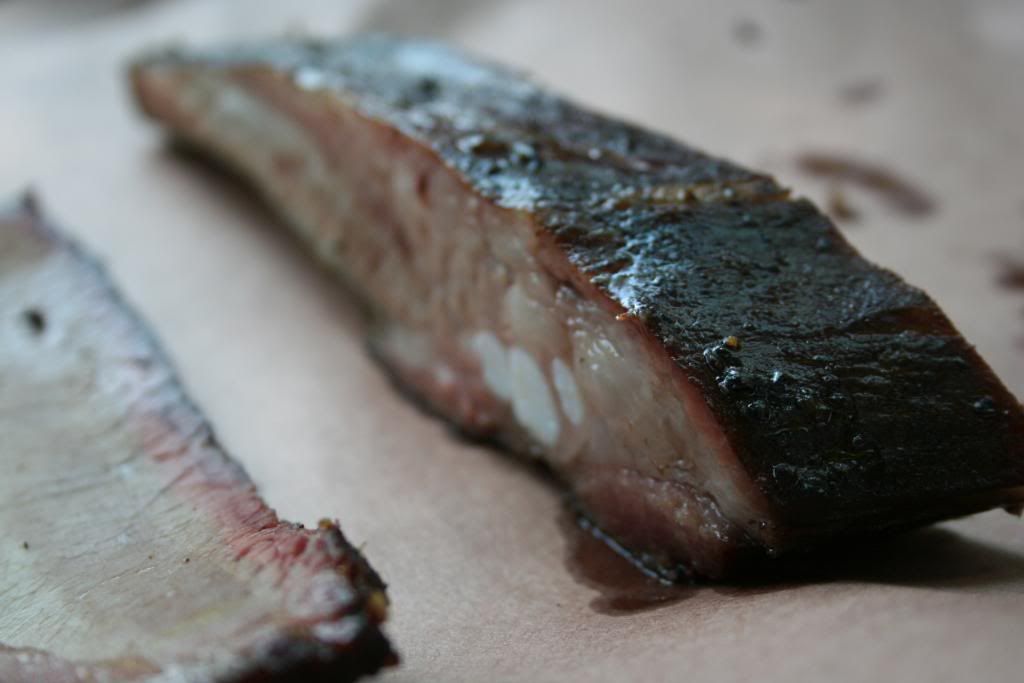 Our final stop:
This is a huge building. I think they might have planned to make this one an airplane drive through.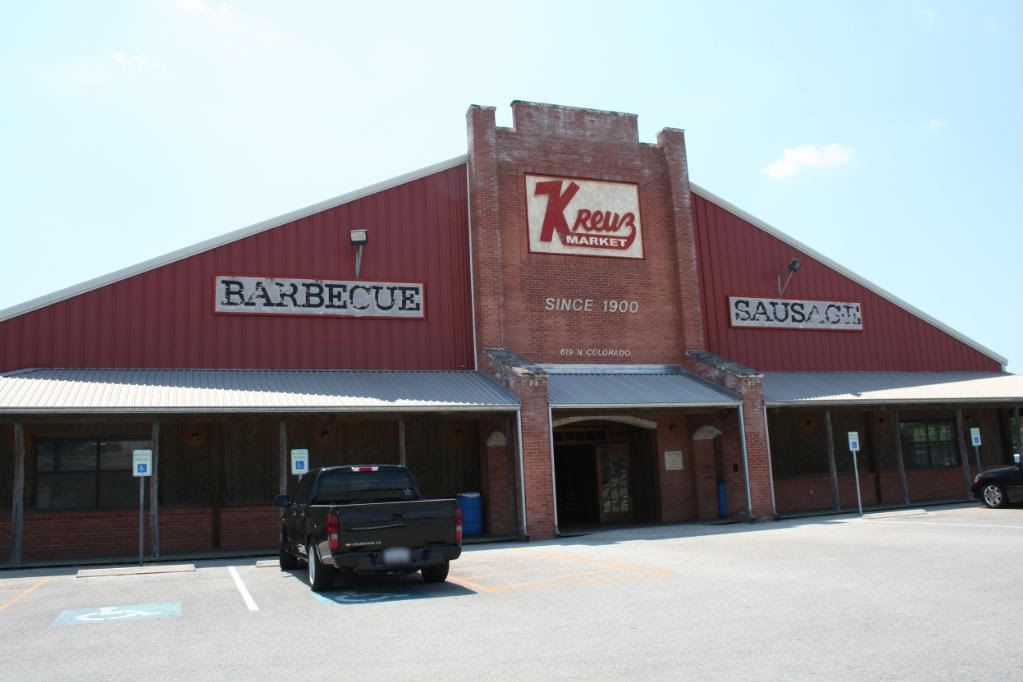 This place is similar to Smitty's since they are a result of a family split.
I found their ribs to be on the peppered side. They are supposed to have the same recipe as Smitty's, but I think someone that day must have been experimenting with a Peppered recipe. Their shoulder clod was DELICIOUS.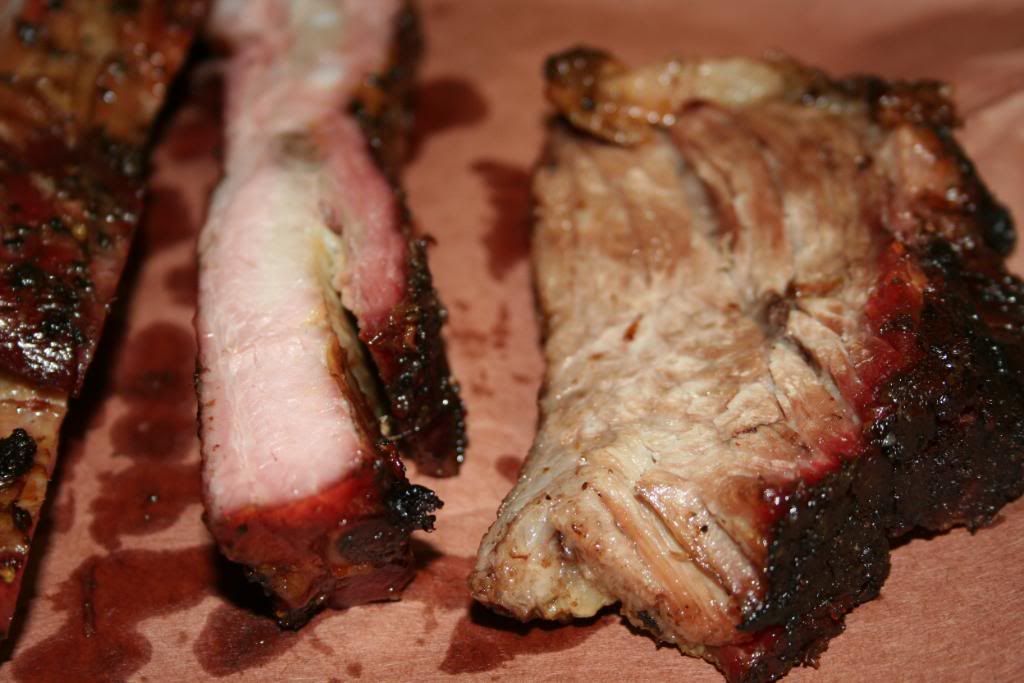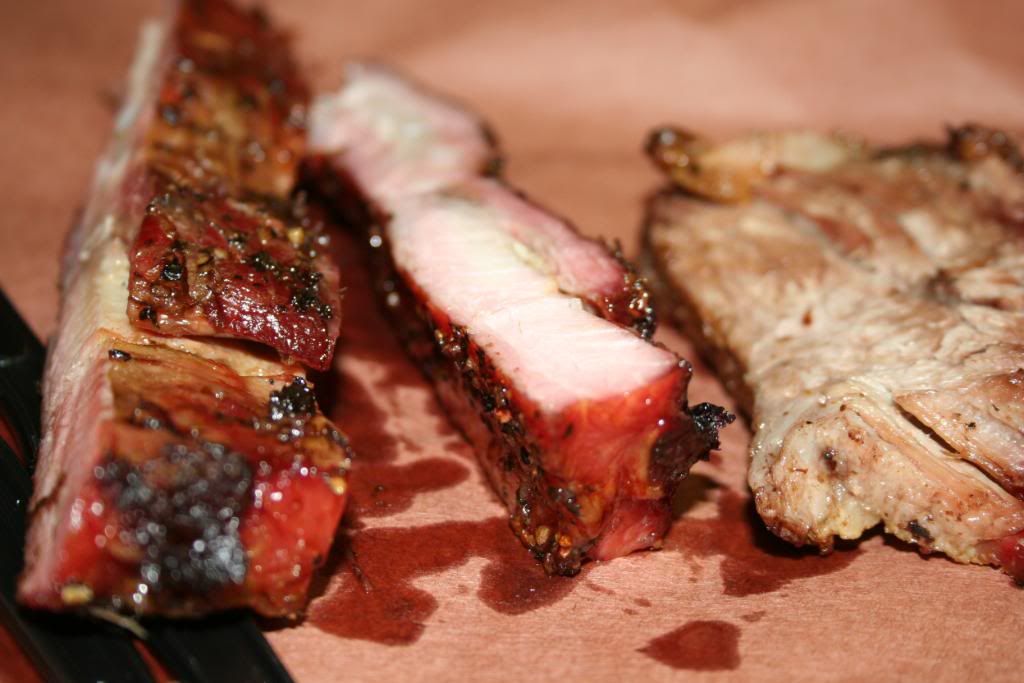 Here it is in a nut shell:
If you want the authentic experience, no forks, no sauce, walk out smelling of smoke, SMITTY'S is for you. This is for those that are looking for the real Texan barbecue experience. My favourite!
If you want that, and don't want to leave your airplane, then tell your pilot to take you to Kreuz's Market. Same butcher paper, no fork, no sauce, and no smokey smell on your clothes and hair when you leave.
If you like sauce, then you should ride your bike (or scooter) over to Black's Barbecue, enjoy a Mexican Coke and take advantage of their bicycle and motorcylcle parking. Nice shaded outdoor patio as well.
Hugs kisses, BBQ & Shoes, Rocio