Yeah, so I know that my shoes are expensive*. I know! I've wanted to do something affordable, fun, still by hand and that represented what I do, and it's only $35.00! Finally, something my mom can afford!
Bss y zapatos, Rocío
¡Uuuy! Sí, lo se que mis zapatos son caros*. ¡Lo se! Quice hacer algo más asequible, divertido, hecho a mano y que represente lo que hago, y esto es lo que hice:
Un móvil de zapatos! Hugs, kisses and Shoes, Rocio
I love it as a gift for a girl that has to work in an office (Like my sister). Or, for a walk in closet! Or, a baby shower gift.
I love my little boots!
And the little sandals!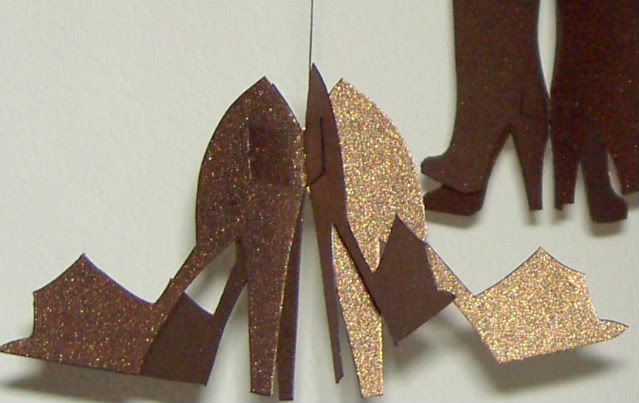 *I love the materials I use, and I love the art of making the shoe by hand, and I love making them in Italy where the art of making a shoe has been mastered for oh, quite a while. But all of that means it's a bitch when it's time for me to pay. Oh, and most of all, I love that I only make a FEW pairs, that means that there are only a few women in the world wearing my shoes, not thousands. What's so special about that?
* Me encantan los materiales que uso, y el arte de hacer un zapato a mano, y amo hacerlos en Italia donde ya llevan añooootes con el arte de hacer un buen zapato. Pero, todo esto quiere decir que para mi es una jodida al tiempo pagar. Pero de todo lo que me encanta, me encanta hacer muy pocos pares
a la ves. Esto significa que hay muy pocas mujeres en el mundo luciendo mis zapatos y no miles. ¿Y eso qué tiene de especial?