I played with Mustard a little yesterday...
Ayer jugué con Mostaza un poco...
Of course NOT this kind of play,
¡Claro que así no!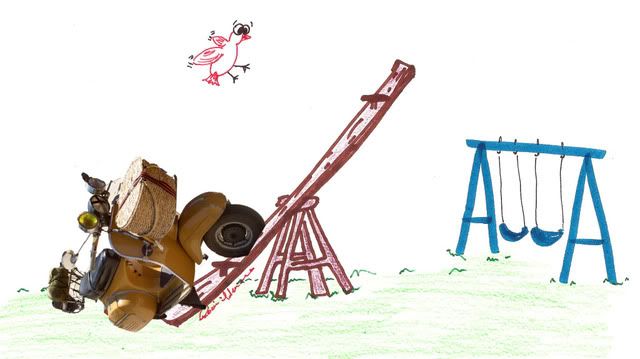 How would I even get the scooter to balance on it?!? Oh silly reader! Your thoughts will scare a bird out of the sky.
¿Y de que manera se balancea? ¡Uf, que cómicos! Con esas ocurrencias espantarán a los parajos del cielo.
Jugué a la mecánica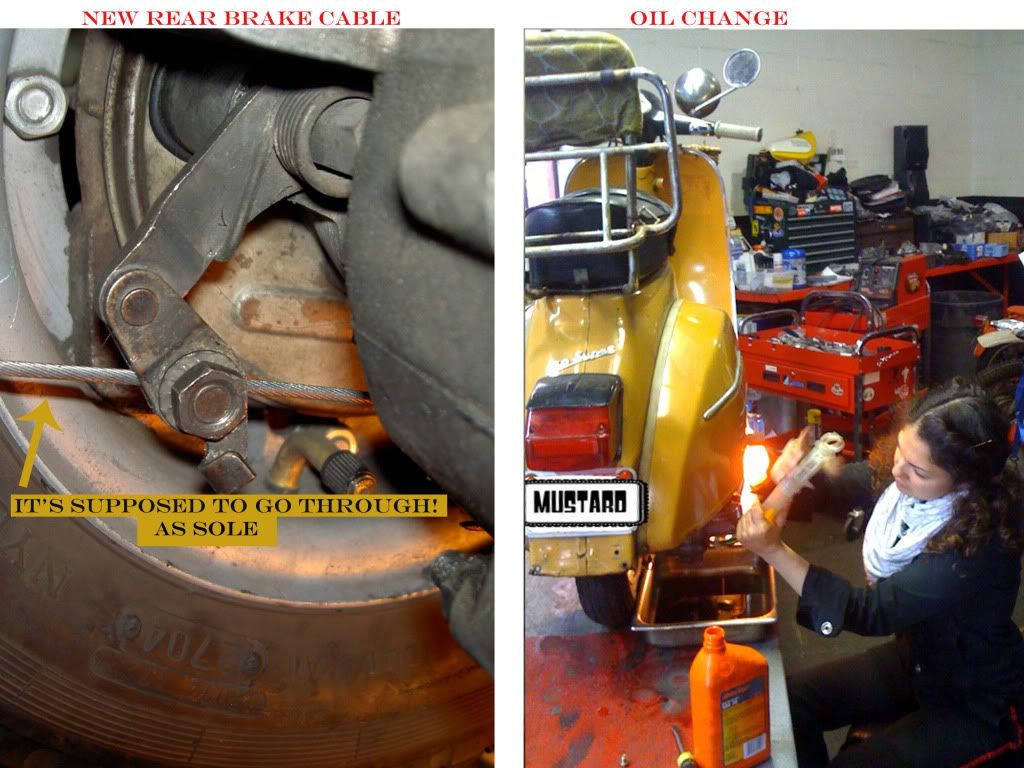 About a week ago I tried to adjust my rear brake cable, but the cable was too short. Not anymore!
Hugs kisses and Shoes,
Rocio
Hace como una semana que intente de ajustar el cable de freno trasero, pero fue demasiado corto. ¡Pues ya no!
Bss y zapatos, Rocío