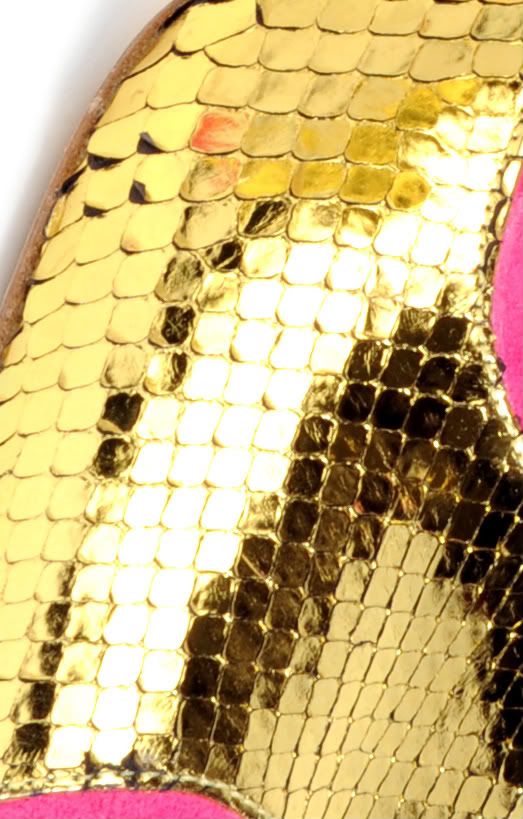 I am still working on what I was working on this weekend, so I can't post that quite yet. Instead, I'll share these hints of what I'll wear this week.
Can you guess what this is? What? Is it a pineapple? Well, I'm sure somewhere out there a pineapple is a pineapple, and when asked if it's a pineapple, one should always answer truthfully with a YES, but in this instance, it's not a pineapple, although it is deliciously golden! Now if only I can figure out the rest of the outfit AND which scooter to ride.
Hugs kisses and Shoes, Rocio
Todavía estoy trabajando en lo que estaba trabajando este fin de semana, así que no puedo poner ese post todavía. En su lugar les dejo estas imagines de lo que me pondré esta semana.
¿Puedes adivinar qué es? ¿Una piña? Pues estoy segura que si hay una piña por ahi, y cuando alguien pregunta si es una piña, uno siempre debería de contestar con toda la verdad que SÍ, pero en este caso no es una piña, aunque sí es ¡deliciosamente dorada! Ahora, si pudiera decidir en el resto de lo que me voy a poner, y ¿que motito montar?
Besos y Zapatos,
Rocío